In order to enroll in the Contra Costa School of Performing Arts,

complete the following steps: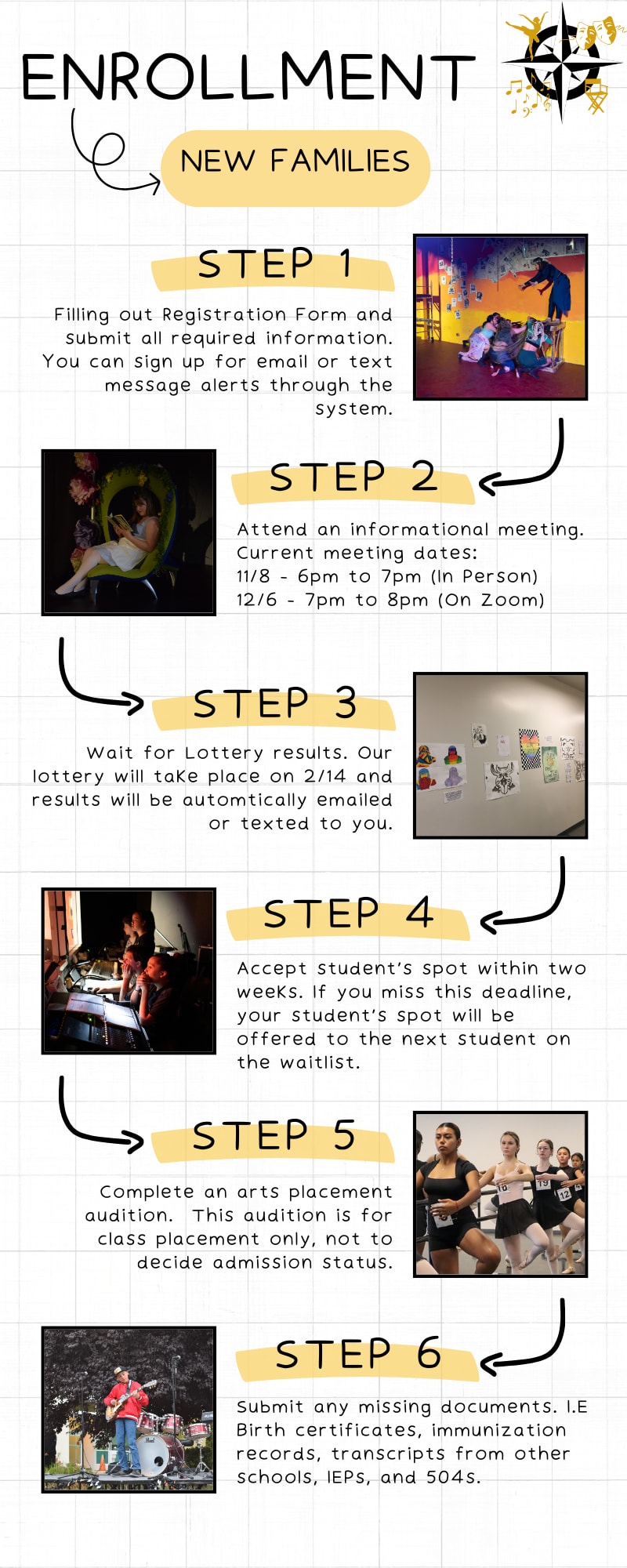 ---
In addition to any other requirement imposed under law, SPA shall be nonsectarian in its programs, admission policies, employment practices, and all other operations, shall not charge tuition, and shall not discriminate against any pupil on the basis of ethnicity, national origin, gender, gender expression, gender identity, disability, or any of the characteristics listed in Education Code Section 220. Admission to SPA is open to any resident of California that is of legal age to attend public school. SPA admits all pupils who wish to attend as outlined in Education Code Section 47605(d)(2).

The SPA Board of Directors shall ensure that student outreach activities and information sessions, including but not limited to those activities as described in the SPA Charter, which are designed to recruit a broad, diverse representation of students, are conducted in accordance with the SPA Charter. There is no fee to apply to or attend SPA.